True Stories of Renegade Educators
Real Teaching is Fearless. Real Teachers are Renegades.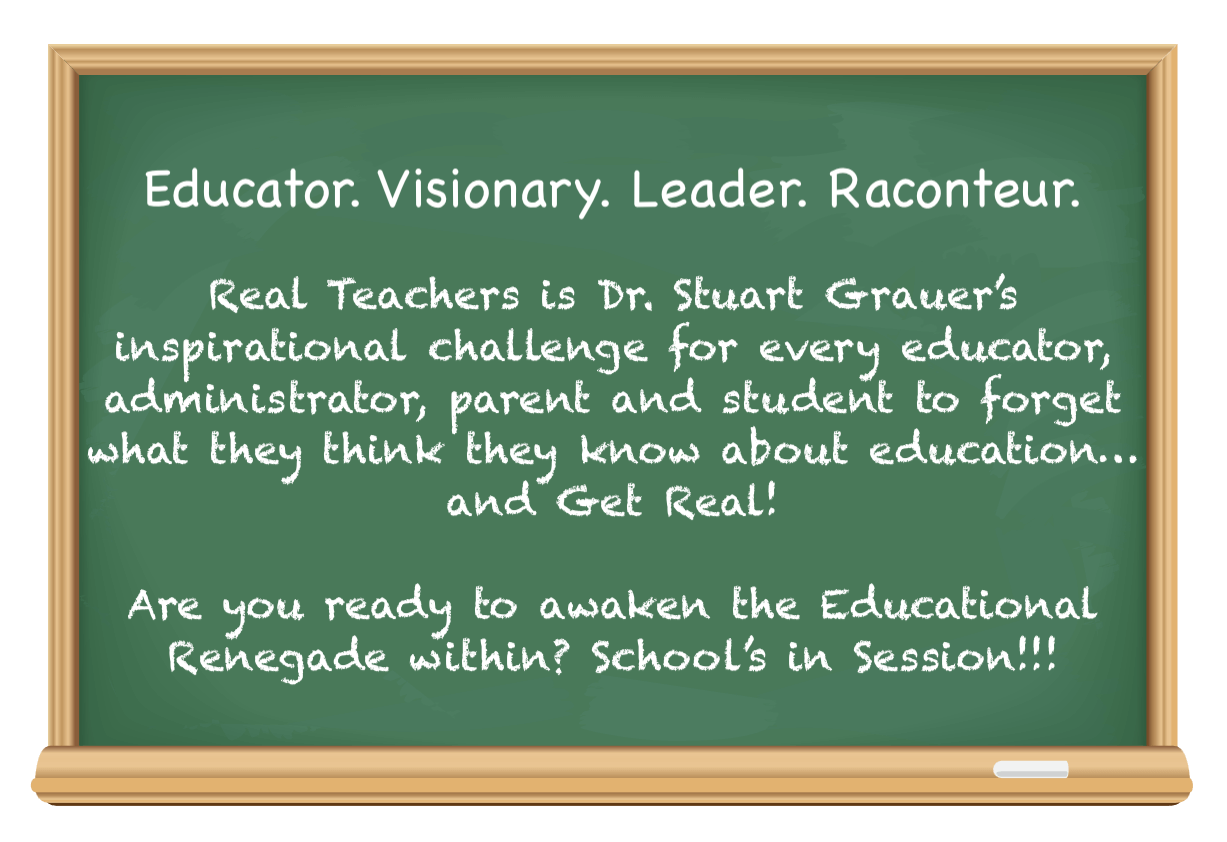 "Grauer brings joy, courage, and imagination to the dialogue on education. His stories add inspiration to our sense of possibility."
"Recommended for parents, teachers, school principals, and children. Want to change your paradigm? Go on…"
"Dr. Grauer's first book, Real Teachers, was a finalist in the San Diego Book Awards. Educational leaders around the nation have referred Real Teachers, as "amazing," "restorative," "clear as a bell," and bringing "joy, courage and imagination to the dialog on education."
Buy Real Teachers
Purchase your autographed copy of Real Teachers: True Stories of Renegade Educators Now! Makes a wonderful gift for your favorite teacher!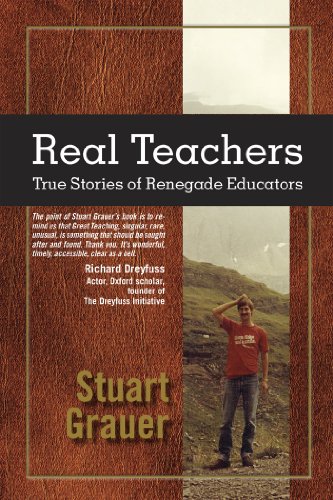 "The point of Stuart Grauer's book is to remind us that Great Teaching, singular, rare, unusual, is something that should be sought after and found. Thank you. It's wonderful, timely, accessible, clear as a bell."
For the real teacher, the growth is in the plant, not the gardener. In his wise, lyrical, and liberating book, Stuart Grauer shares the harvest of his lifetime in education that truly matters.
"Fearless Teaching® is like playing hooky fron school! Dr. Grauer's second book is a stirring, audacious jaunt around the world that peeks through the eyes of one of America's most seasoned educators to inspire and encourage eduacators, parents and students alike."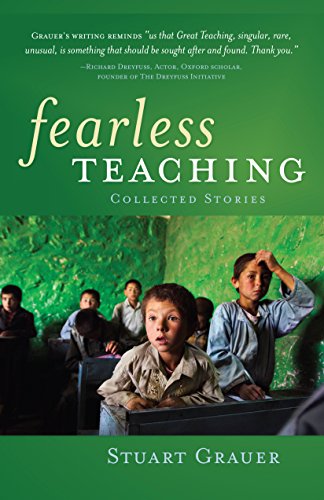 Buy Fearless Teaching®
Fearless Teaching® is a way of seeing the world that changes how understand yourself…. and helps you become a positive agent for change in the lives of learners of all backgrounds!
About Dr. Stuart Grauer Ed.D.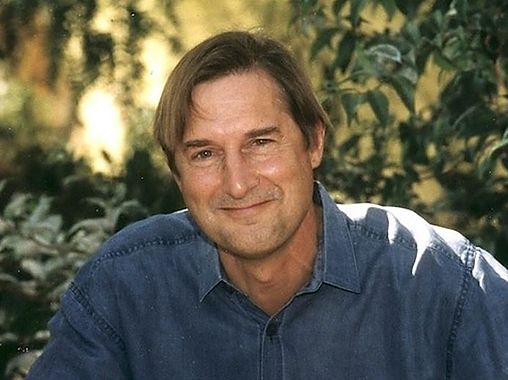 Stuart Grauer, Ed.D. is the founding head teacher at the Grauer School, president of the Grauer Foundation for Education, and founder of the Coalition of Small Preparatory Schools. He became principal of the International School of Basel, Switzerland, at the age of 29. In 1991, he founded The Grauer School in order to establish humanitarian secondary education in Southern California. He is a major authority on small schools education, and he has evaluated and consulted with many schools worldwide.
Listen to the Fearless Teaching Podcast!

The Grauer School is steadfastly dedicated to preparing tomorrow's leaders for roles in our global community. Grauer's Socratic learning environment allows students to stand on their own two feet, while developing critical thinking skills necessary to meet the unique challenges of a rapidly changing society and world. Grauer students are encourage to cultivate independent thinking faculties necessary for self-empowerment, while forming core values like personal motivation, freedom, and courage.

The Small Schools Coalition advances the interests of small schools throughout the world (ideally with around 230 students), the families they serve, and the teachers who thrive in this optimal educational environment. The SSC is a non-profit, no cost, voluntary membership association. Small schools are "more" in so many ways and the SSC helps get the word out, which is critical in an age that prioritizes bigness and institutionalization.